We're accepting applications for the 2018 class of the Women's Policy Institute-State now! 
Are you an advocate or activist in the areas of criminal, economic, reproductive, trauma or health justice?
Over the course of one year we'll train you to advance policy change in our state capital on behalf of your community. We'll show you how the policy process works—how to conduct research, develop messaging, mobilize supporters, build relationships with legislators, staffers and allies, and create and advocate for  bills.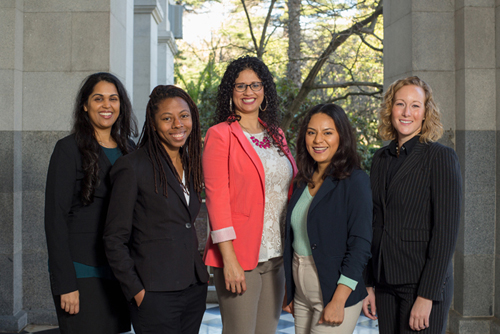 The WPI is stronger and more effective than ever: over the last 14 years, we've trained more than 400 people. By applying to join the 2018 class, you're giving yourself a chance to learn and benefit from this tremendous network of alumni, trainers, and peers.
Want to know more? We've set up a series of informational webinars, where you'll have the chance to hear from a current fellow as well as WPI staff and ask questions about the program and application process.
Sign up for an informational webinar now! The next one is happening on Monday, July 10th. Don't wait, the deadline to apply to the 2018 WPI-State class is Friday, July 21, at 12pm Pacific time.